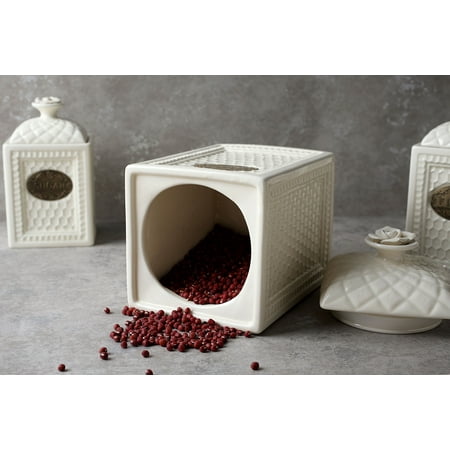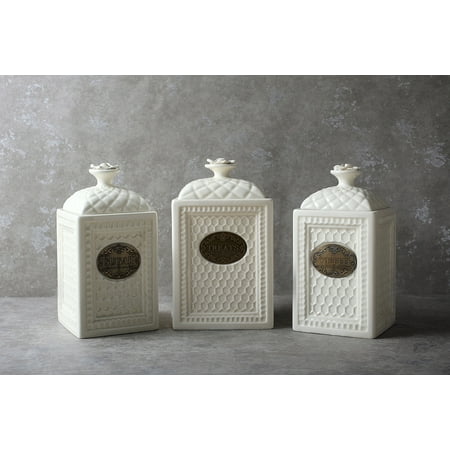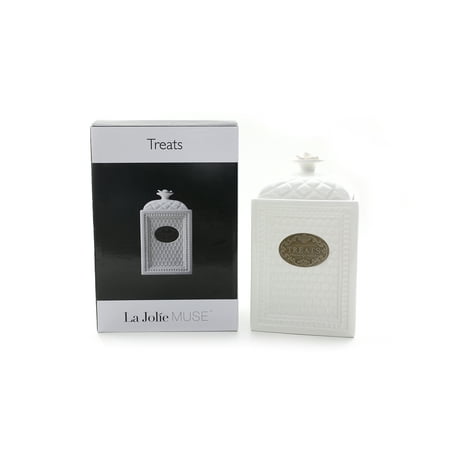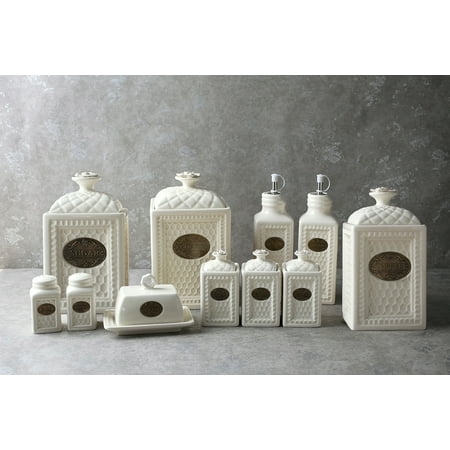 Price: [price_with_discount]



[ad_1]
The Hampshire Collection is our largest range to date with this beautiful selection of kitchenware. When we think of kitchenware we often think of practicalities alone. The Hampshire range has been developed with both storage and style in mind. Warm, elegant sturdy and romantic, each piece has hand-finished details such as the signature honeycomb embossed panels. 
MEASUREMENTS – Size: 2 L, a square with side length: 5.5″, height: 7″.
MULTI-FUNCTIONAL KEEPER -This ceramic food storage is ideal for coffee, tea, cocoa, cookies or flour. Perfect for any pantry–so attractive you can display them on the counter top! This treat jar is your source for the widest range of functional, inventive and fun kitchen tools and great ideas put into practice. The rose topped lid allows you to open the keeper with one hand and a silicone seal provides airtight protection.
HANDCRAFTED – Each piece of this ceramic food storage treats Jar has been hand crafted so there might be some slight imperfections on the ceramic surface. Quirks and slight color variations are normal. The presence of kiln marks of 'glaze pops' can sometimes occur on hand made porcelain products. This will not affect the performance of the product.
100% SATISFACTION – Our promise is to deliver a high quality of both products and service. We provide full refunds & returns if there's any problem after receiving the product.
[ad_2]